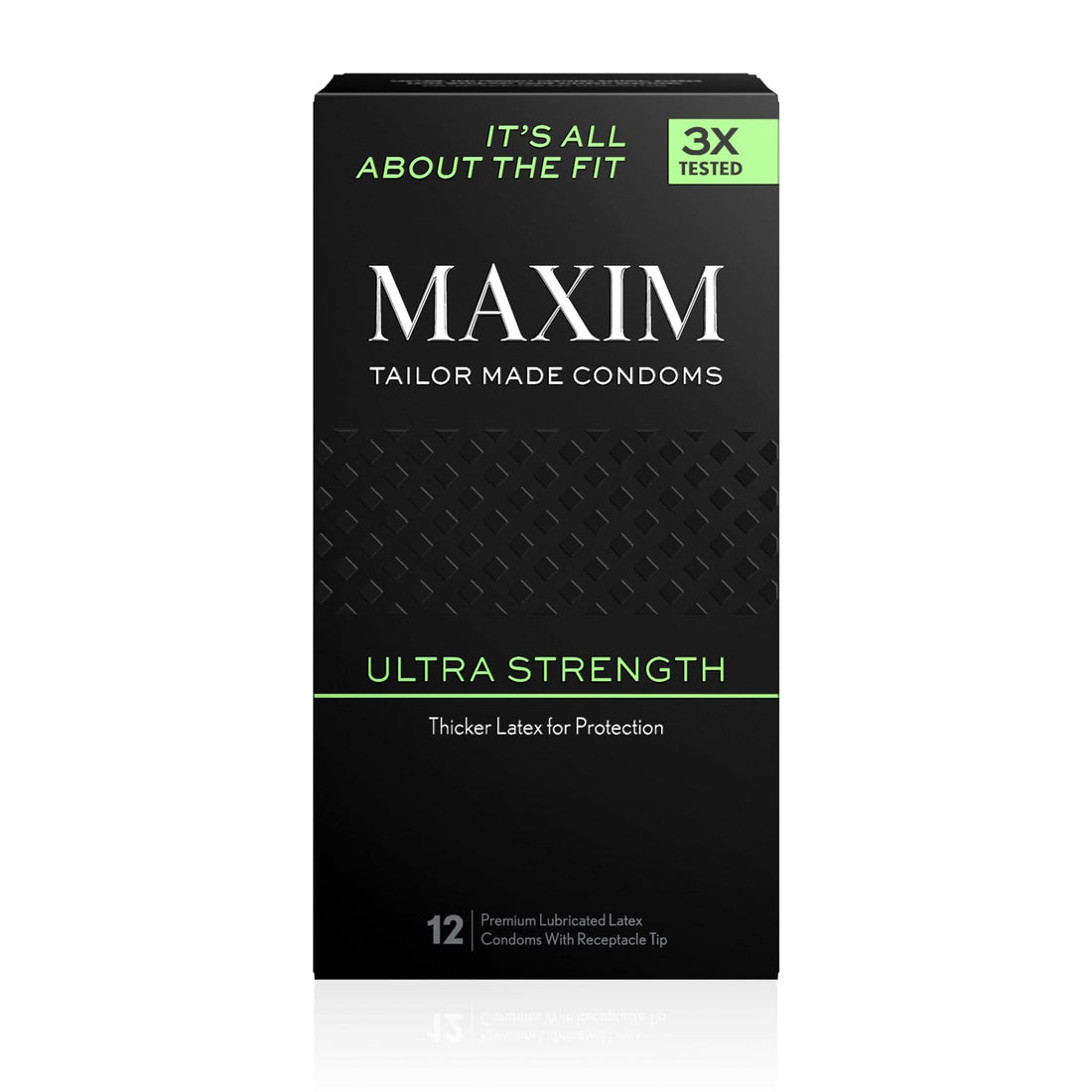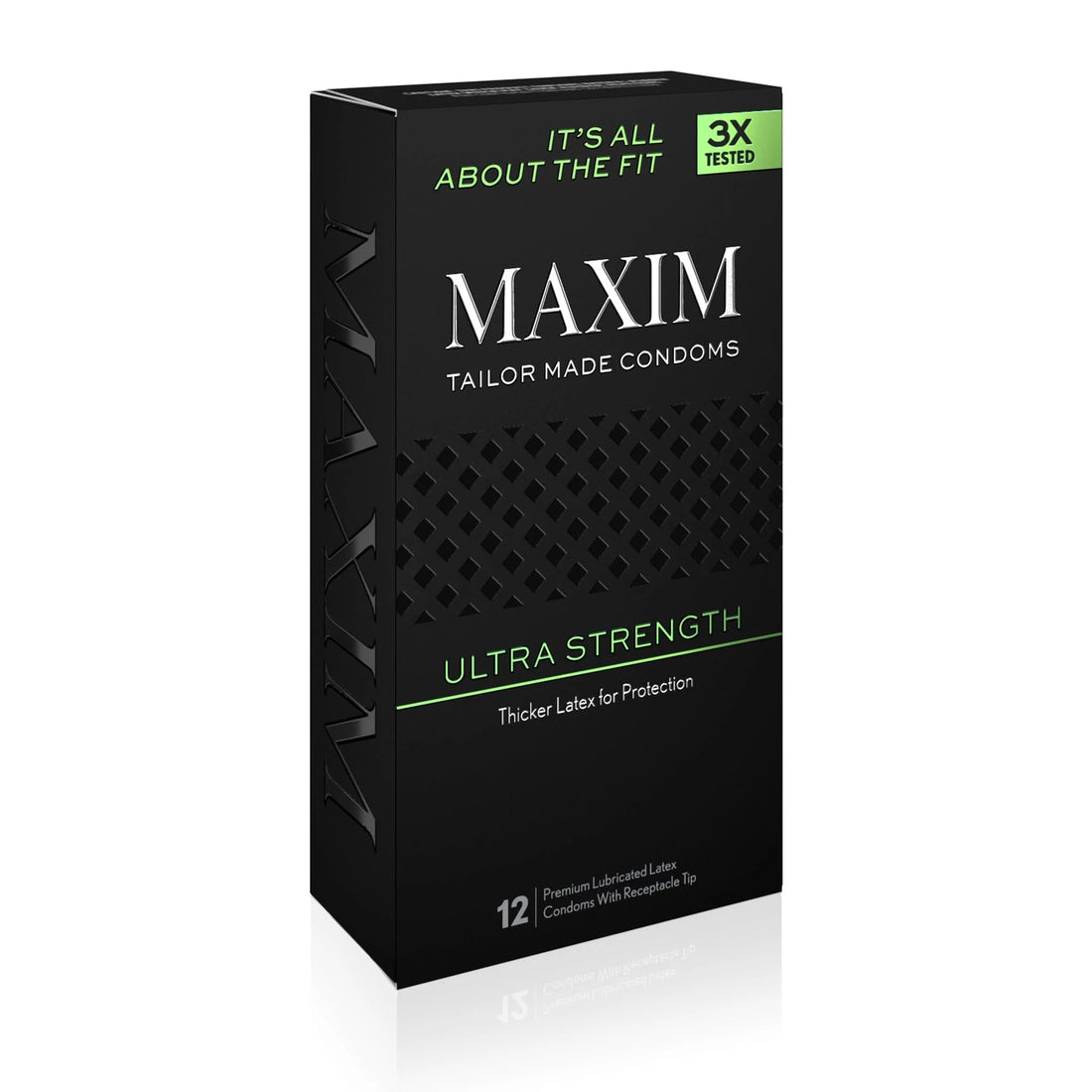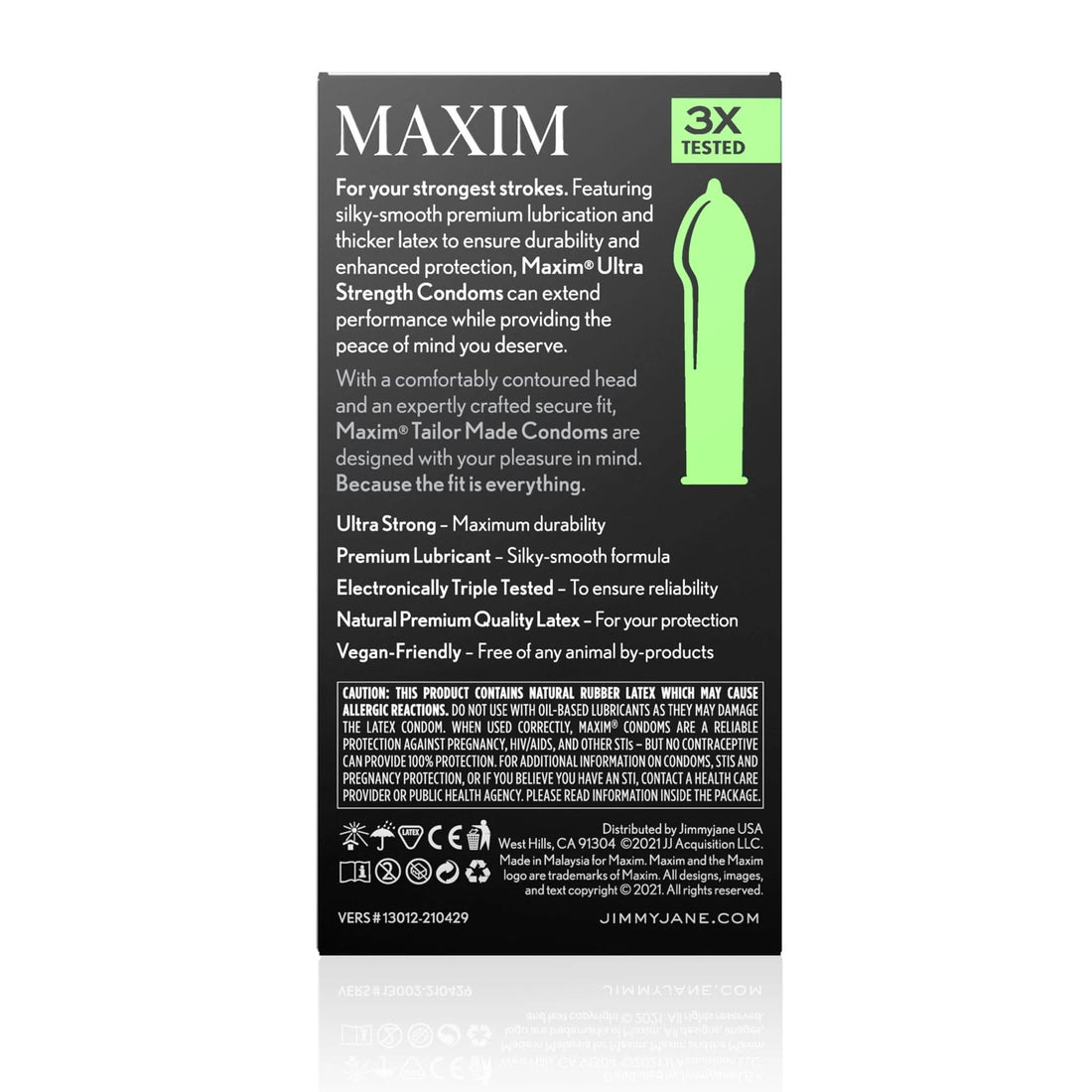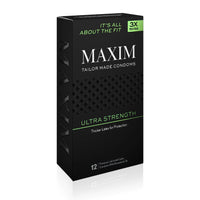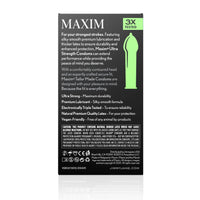 Ultra Strength Condoms - 12PK
Description
Specifications
For your strongest strokes. Featuring silky-smooth premium lubrication and extra-strength latex to ensure durability and enhanced protection, MAXIM® Ultra Strength Condoms can extend performance while providing the peace of mind you deserve.
With a comfortably contoured head and an expertly crafted secure fit, MAXIM® Tailor Made Condoms are designed with your pleasure in mind. Because the fit is everything.
Extra Strong – Maximum durability
Premium Lubricant – Water-based formula
Electronically Triple Tested – To ensure reliability
Natural Premium Quality Latex – For your protection
Vegan-Friendly — Free of any animal by-products
Read More about Maxim Condoms:
How to Last Longer in Bed Naturally?
How to Buy Condoms That Are Right For You?
Foreplay, and What is the Best Way Approach Before Sex?
Size
Length: 190 mm
Width: 54 mm
Thickness: 0.08 μm
Warnings
This product contains natural rubber latex which may cause allergic reactions. Do not use with oil-based lubricants, as they may damage the latex condom. Maxim® condoms are a reliable protection against pregnancy, HIV/AIDS, and other STIs – but no contraceptive can provide 100% protection. For additional information on STI protection, please read the information inside the package. If you believe you have an STI, contact a health care provider or a public health agency.