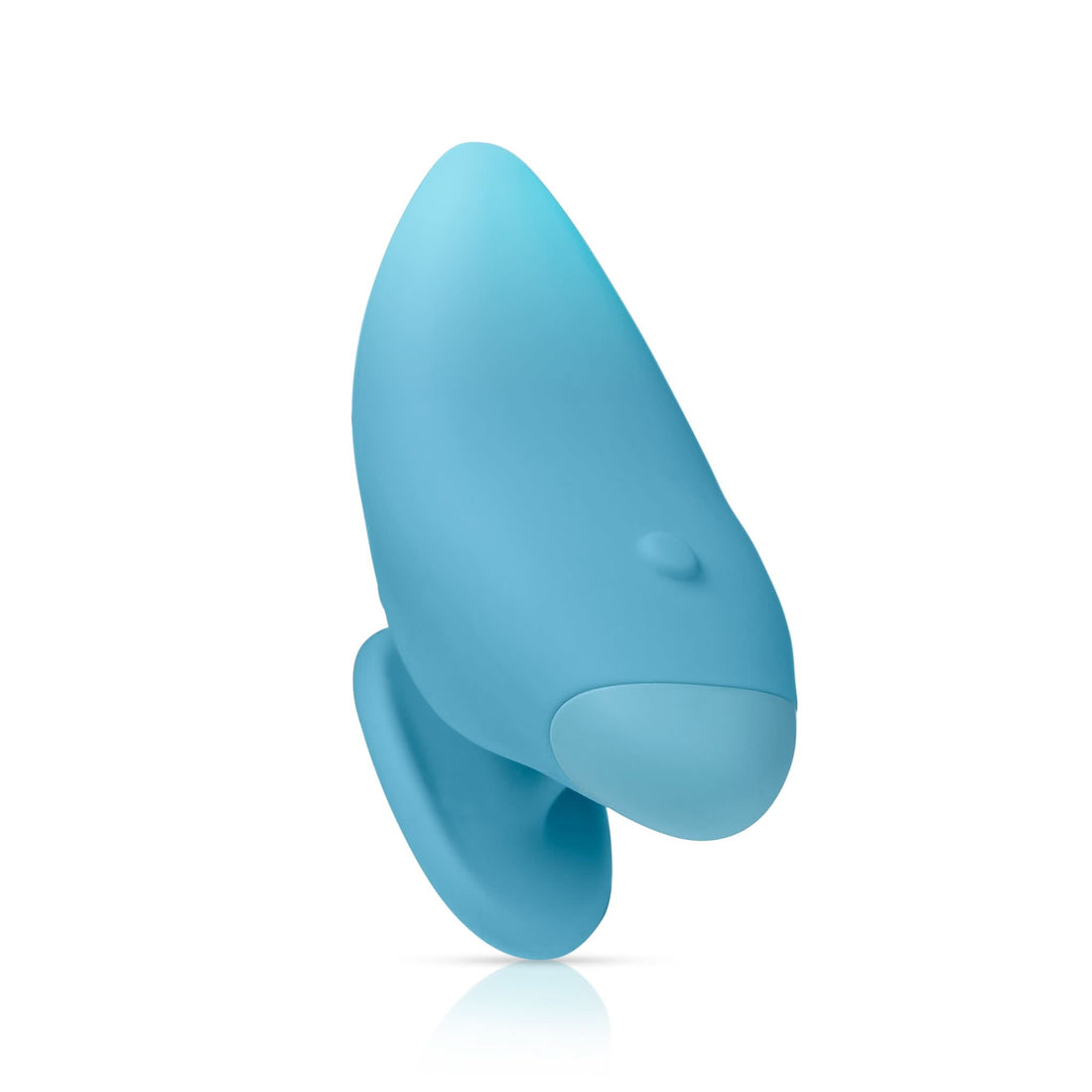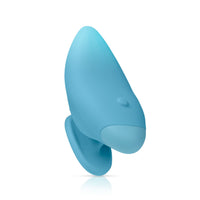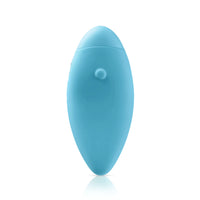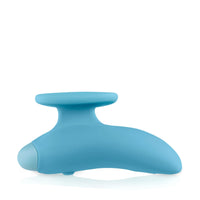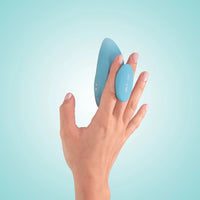 Vibrating Finger Massager
Description
Specifications
The SELF + JIMMYJANE Vibrating Finger Massager is designed to be a natural extension of your finger. The flexible, body-safe silicone tip makes it easy to massage sensitive areas. The ergonomic grip makes the vibrating tip easy to control.
This massager's powerful motor will make your knees weak and your body tremble. Its easy-grip design gives you no-slip control, even when wet and frantic.

This high-end, powerful vibrator is entirely submersible for bath or shower enjoyment. The rechargeable battery and superb workmanship assure years of passionate use.

You'll get 60 minutes of thrill and pleasure. This delicious massager will leave you wet, trembling, and wanting more.

This massager is constructed of silky-smooth, body-safe silicone. The easy-to-clean design makes it ideal for self-care.

Features
Easy-Grip Design - Comfortable finger holder for easy, no-slip control
Easy Button Control - Three speeds and seven vibration patterns
Waterproof – IPX7 - Fully submersible, bath-friendly, and easy to clean
Rechargeable Battery - Powered with a lithium-ion battery and plugs into a USB port to recharge
Extended Run Time - 60-minute run time with 90-minute charge time
Great for clitoral stimulation
High-Quality Materials - Made from silky-smooth, body-safe silicone
One-Year Limited Warranty - Our commitment to quality

Magnetic USB charging cord included

Contains sealed lithium-ion rechargeable battery. Batteries must be recycled
Take the most of your Vibrating Finger Massager:
The Benefits of Masturbating with Sex Toys
3 Techniques for Powerful Clitoral Orgasm

Size
Length: 3.9 in. (9.8 cm)
Width: 1.8 in. (4.5 cm)
Depth: 2 in. (5.2 cm)
Weight: 2.9 oz.
Material
Charging
Run Time: 60 Minutes
Charge Time: 90 Minutes
Use
Press and hold the power button for three seconds to turn on your massager. The motor will start and the LED will light up for 3 seconds and then turn off.

Press the power button again to cycle through the three speeds and seven vibration patterns. The LED will again light up with each press of the button and then turn off after 3 seconds.

Press and hold the power button for three seconds to turn off your massager.

Cleaning
Clean with a mild soap and water, or use a spray like SELF + JimmyJane Intimate Accessory Cleaner on your massager before use. Wipe with a clean, dry cloth and let it air dry. Repeat after use and store in a cool, dry place.
CAUTION:
Only use with water-based lubricants.
This massager is not intended for therapeutic purposes and is recommended for external use only. If you experience any pain or discomfort, discontinue use, and immediately consult a physician.
If you have a pacemaker or are pregnant, please consult your doctor before using this product. Prior to use, read all warnings and follow the directions provided. Prolonged use of over 30 minutes and frequent use of more than twice a day is not recommended. This massager is intended for adult use only.