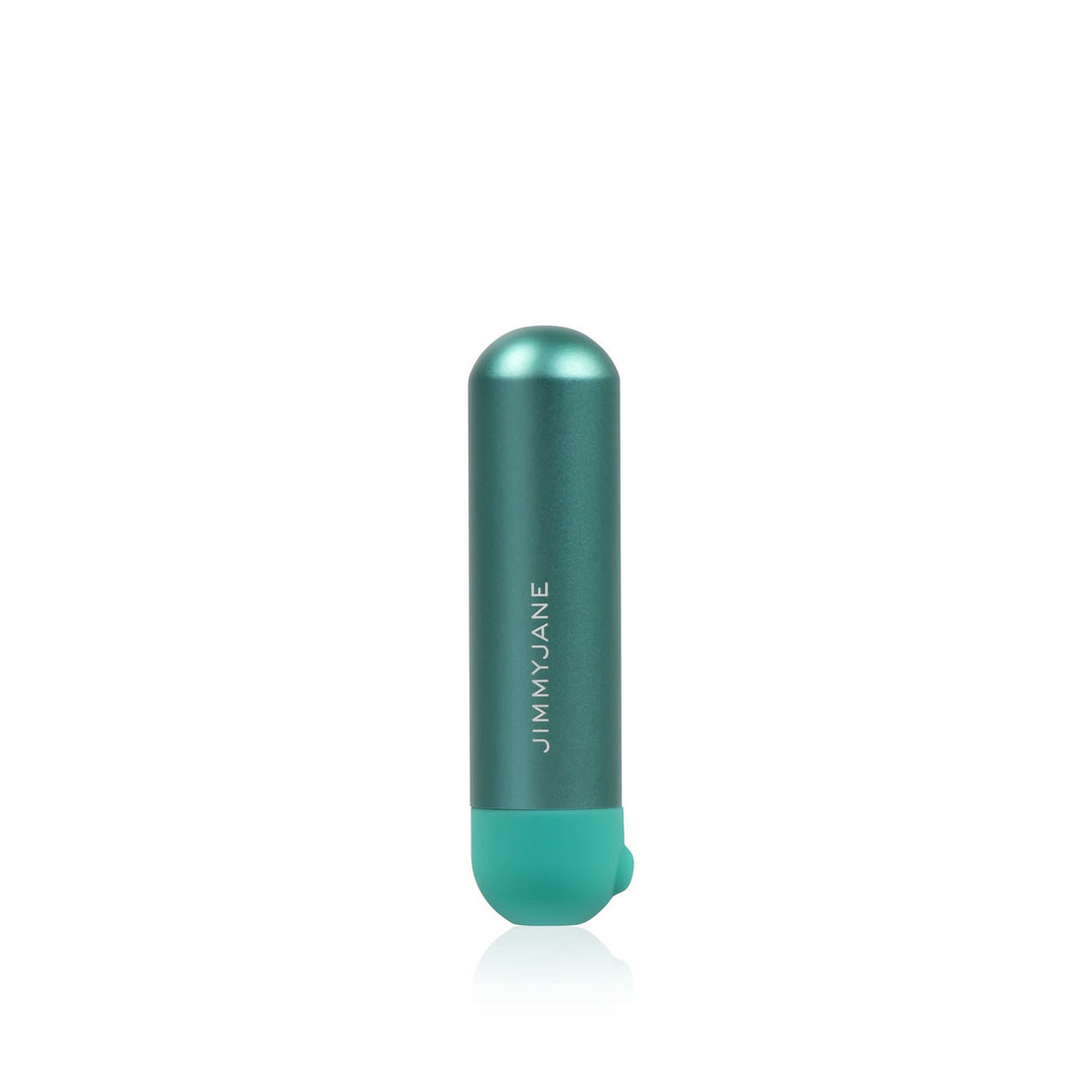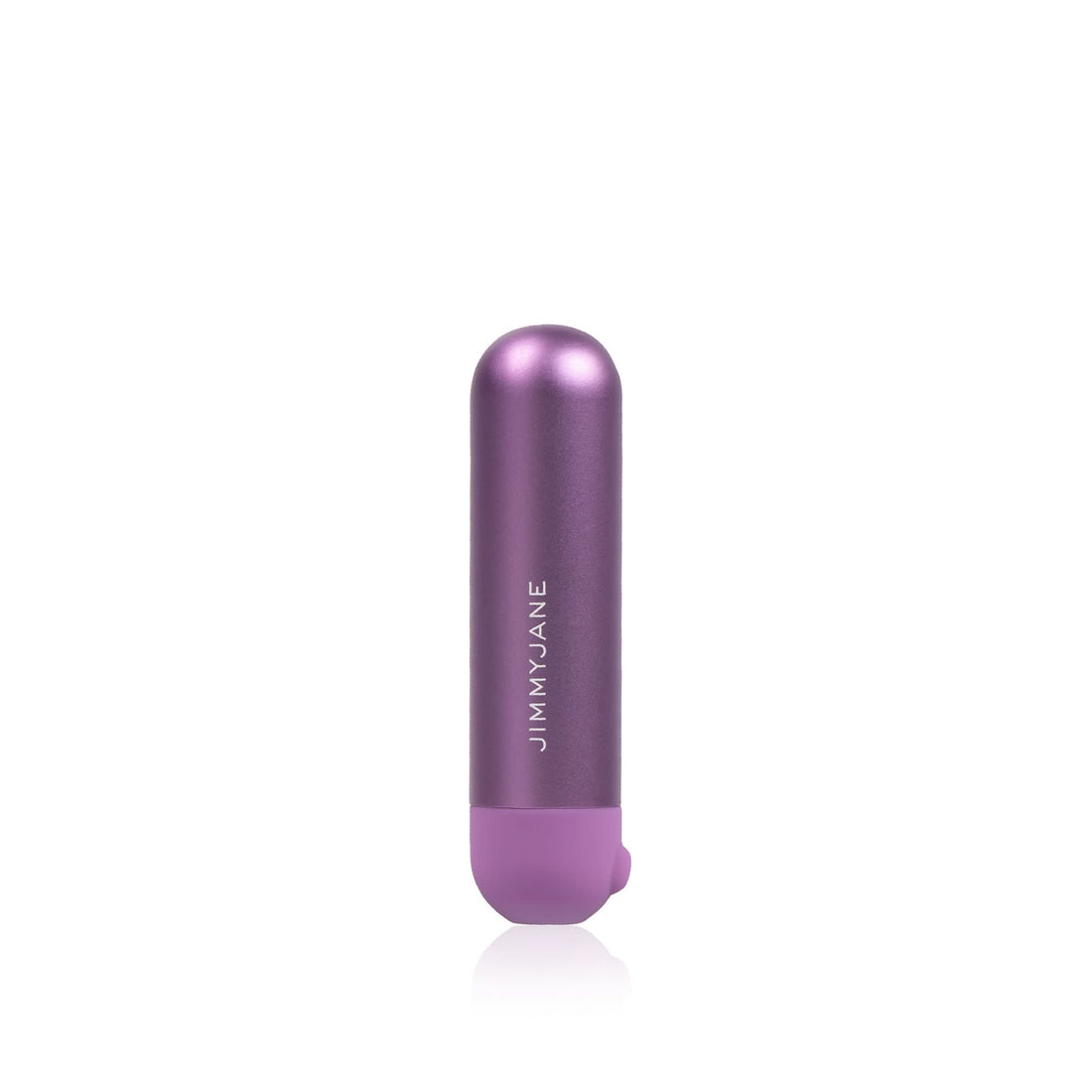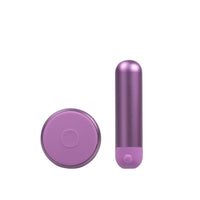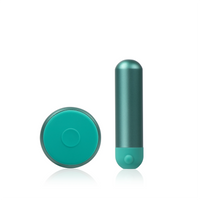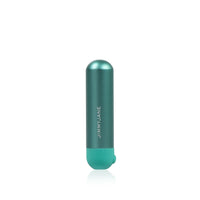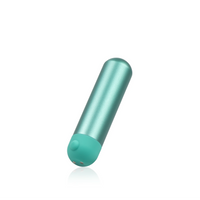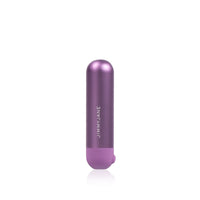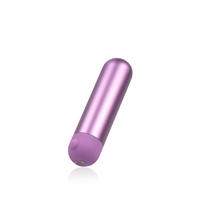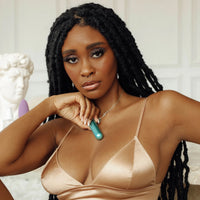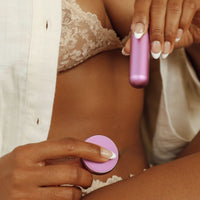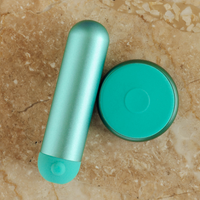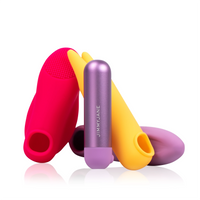 Description
Specifications
Just because it's a mini doesn't mean it won't pack a punch. With its easy-to-operate remote control, you'll have fun hiding it in the most intimate of places. The Mini Chroma™ has seven vibration modes, and three intensity levels; this whisper-quiet, powerful, and safe aluminum bullet is the perfect discreet on-the-go vibrator you need in your rotation.
Mini Vibrator
High-performance bullet; discreet and whisper-quiet
Powerful, fulfilling vibrations
Choose between seven high-performing vibration modes and three intensity levels
Remote control to maximize couples' play
Use alone or with one of three coordinating silicone Mini Chroma™ sleeves
Made with clean, safe non-porous aluminum
Great for beginners
Simple, intuitive controls
Used by women, men, and couples

Waterproof; fully submergible and bath-friendly
Includes cloth storage bag
Read more about The Mini Chroma:
The Benefits of Masturbating with Sex Toys
Mini Chroma
Size
Chroma Length: 3 in. (7.8 cm)

        
Chroma Diameter: 0.7 in. (2 cm)

Remote Diameter: 1.5 in. (3.9 cm)

Remote Depth: 0.5 in. (1.2 cm)
Charging
Run Time: 60 Minutes
Charge Time: 90 Minutes
Remote Run Time: 10 Hours
Remote Charge Time: 120 Minutes
Material
Aluminum Alloy
Silicone
ABS Plastic
Includes
Mini Chroma
Wireless Remote
Magnetic USB Charging Cord
Cloth Storage Bag 
Use
Vibration Power / Standby Mode:
To place the bullet into standby mode, press and hold the power button on the bullet for 3 seconds. The LED will light up and stay solid. You may now use the vibration buttons on the bullet or the remote. To turn off standby mode, press and hold the power button on the bullet for 3 seconds.
Vibration Functions:
Once in standby mode - Press the vibration button on the bullet or remote to turn on the vibrating motor. The LED on the bullet and/or remote will light up, the motor will start, and the LED will turn off after 2 seconds. Each press of the button will cycle through the ten modes of vibration and the LED will change in sync with each mode and then turn off after 2 seconds.
Vibration Power off:
To stop all functionality, press and hold the power button on the bullet or remote for 3 seconds. Please note, standby mode can only be turned off via the power button on the bullet. Caution - To prevent the battery from draining, always turn off standby mode after use (by pressing and holding the power button on the bullet for 3 seconds. The LED will be off in standby mode).
Cleaning
Spray Jimmyjane Antibacterial Cleaner on the massager before use. Wipe with a clean, dry cloth and let it air dry. Repeat after use and store in a cool, dry place.
Warnings
This massager is for novelty purposes only, is not intended for therapeutic purposes and is recommended for external use only. Prolonged use for more than 30 minutes or frequent use of more than twice daily is not advised or recommended. This massager is intended for adult use only. Use water-based lubricants only.