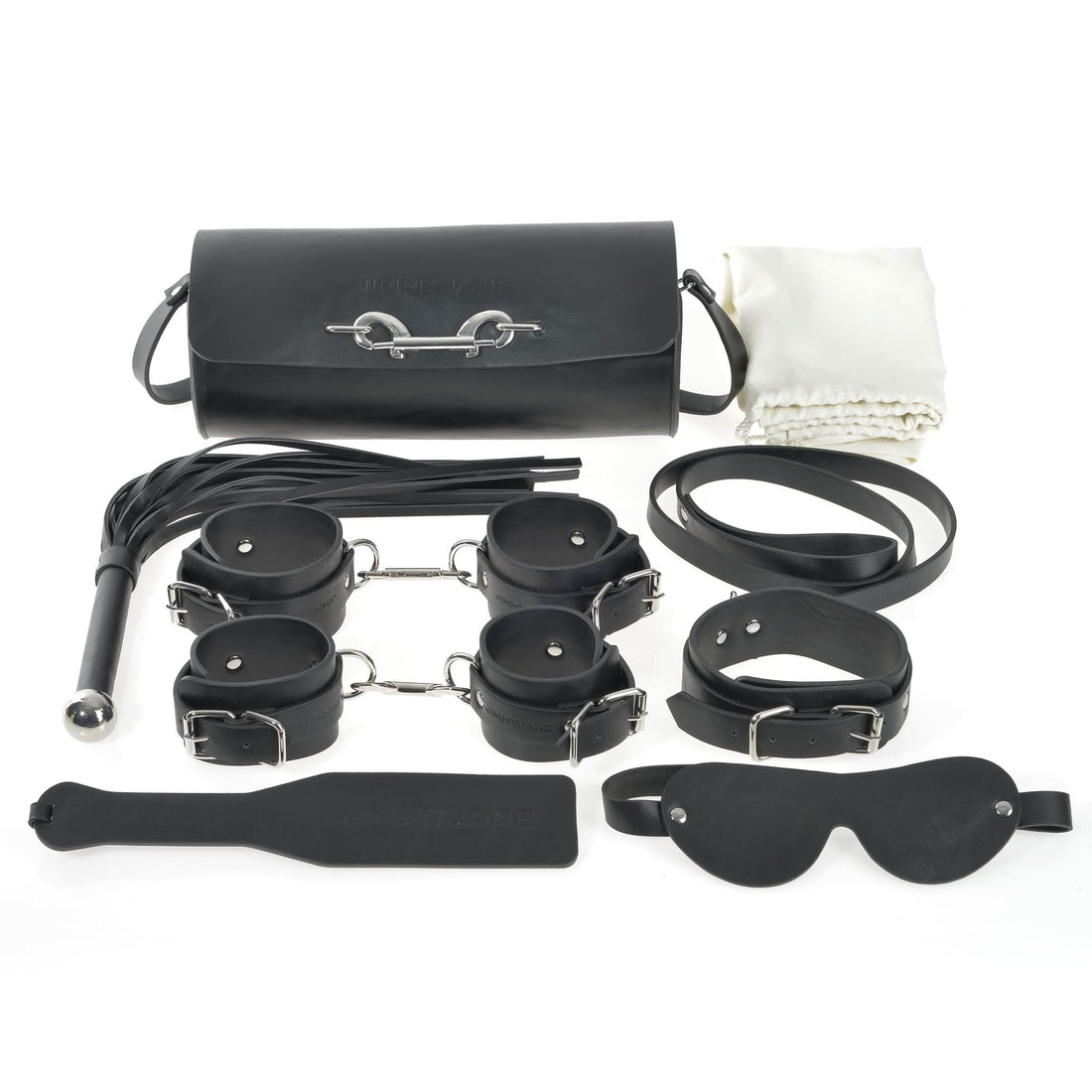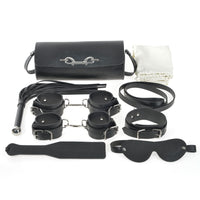 Fascination Seven-Piece Set
Description
Specifications
Ready to explore something new? We thought so. Crafted with premium vegan leather, this ultra luxe set makes the perfect surprise gift for ultimate couples' experience.
This must-have set includes a vegan leather mask, whip, paddle, adjustable collar with detachable leash, adjustable wrist cuffs, adjustable ankle cuffs, and a travel ready bag you won't want to hide.
Hand crafted premium vegan leather
Includes mask, whip, paddle, collar with leash, wrist cuffs, ankle cuffs, and travel bag with strap
Durable iron, steel and zinc alloy hardware
Great for couples' play
Read more about the Bondage Kit:
Bondage & BDSM Toys for Beginners
How to have Safe and Pleasure Rough Sex with your Partner?
Guide to Dirty Talk for Beginners
Size (Cuffs)
Length: 30.7 cm
Width: 5.5 cm
Size (Mask)
Length: 26 cm
Width: 0.5 cm
Size (Whip)
Length: 3 cm
Width: 3.5 cm
Height: 49 cm