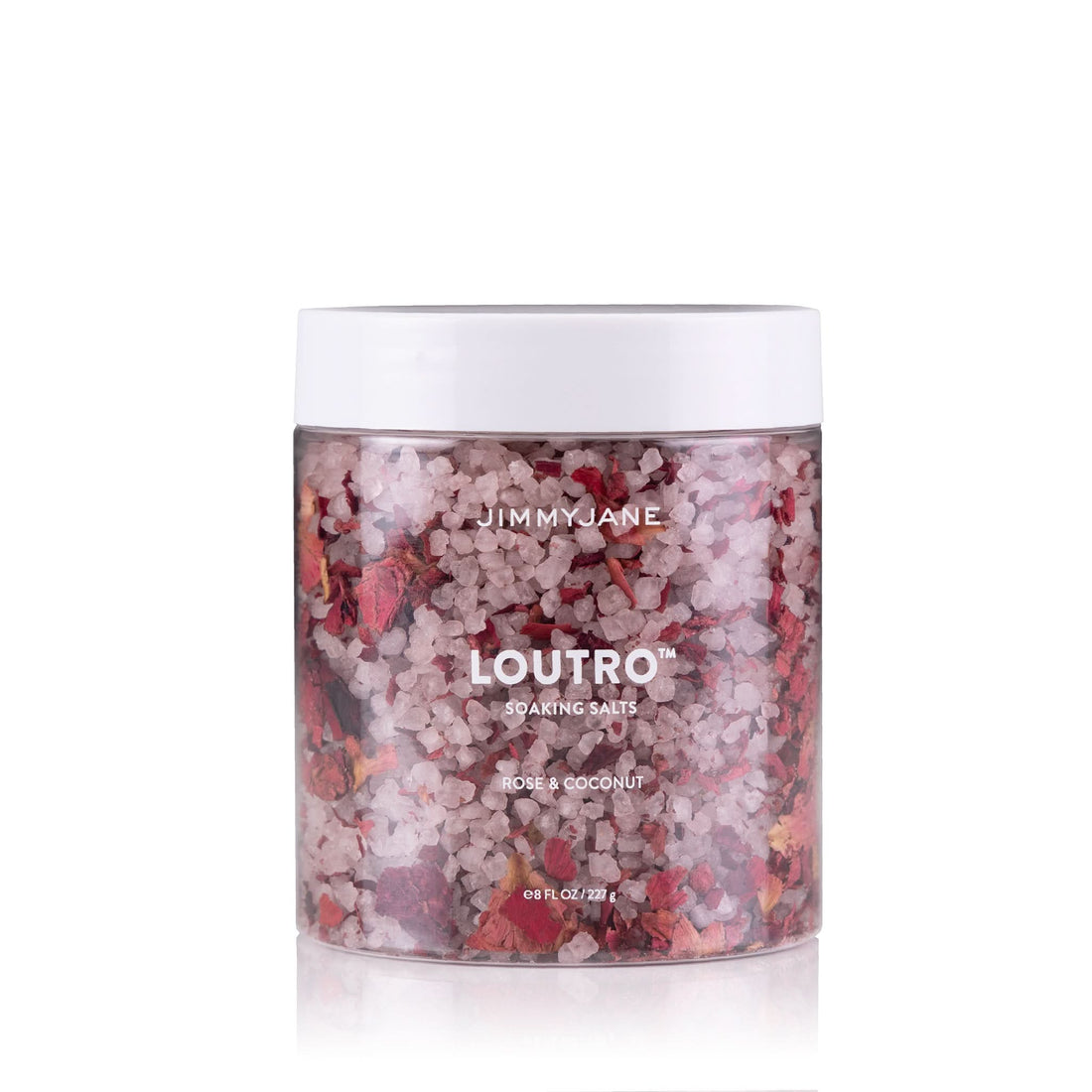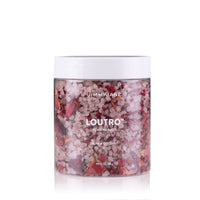 Description
Specifications
Elevate your self-care routine and enhance your bath time experience with JIMMYJANE's Loútro™ Soaking Salts.

Infused with a sensory blend of skin-loving essential oils, coconut milk, sea salt, and rose petals to de-stress your mind, dissolve muscle tension, detoxify and hydrate your skin. Whether you choose to scrub, soak, or soothe, your skin and soul will thank you.
Soothing: Sea Salt relieves and relaxes muscles to calm aches and pains while exfoliating and detoxifying the skin.


Softening - Coconut Milk and real Rose Petals soften and hydrate the skin, while Jojoba Oil and Rose Flower Oil keep skin moisturized, prevent dryness and illuminate the skin.


Sensorial – Relax the mind and calm the soul with the luxurious scent of Rose and Coconut Milk.
Read More:
Romantic Couples Massage Techniques
How to use Massage Sex Candles?
Infused with essential oils
Vegan
Cruelty-free
 Paraben-free
 Phthalate-free
Sulfate-free
Ingredients: Sea Salt,Rosa Rugosa Flower,Cocos Nucifera(Coconut)Fruit Extract,Simmondsia Chinensis (Jojoba) Seed Oil,Rosa Rugosa Flower Oil,
Fragrance
Use: Add 3-4 scoops to warm bath water, swirl, and wait two minutes for the salts to dissolve. Soak for 20 minutes and rinse thoroughly with warm water after or mix with your favorite body wash for a deeper exfoliation.

Warning:For external use only. Use only as directed. Keep out of reach of children.Keep out of eyes and mouth. If eye contact occurs, rinse eyes thoroughly with clean water. Discontinue use if any irritation occurs. Use caution when exiting the bathtub after use; oils may make the bottom of the bathtub floor slippery. Replace cap tightly and store in a dry place when not in use.
Keep water out of the jar at all times and shake thoroughly if any clumping occurs.

*These statements have not been evaluated by the Food and Drug Administration. This cosmetic product is not intended to diagnose, treat, cure, or prevent any disease.