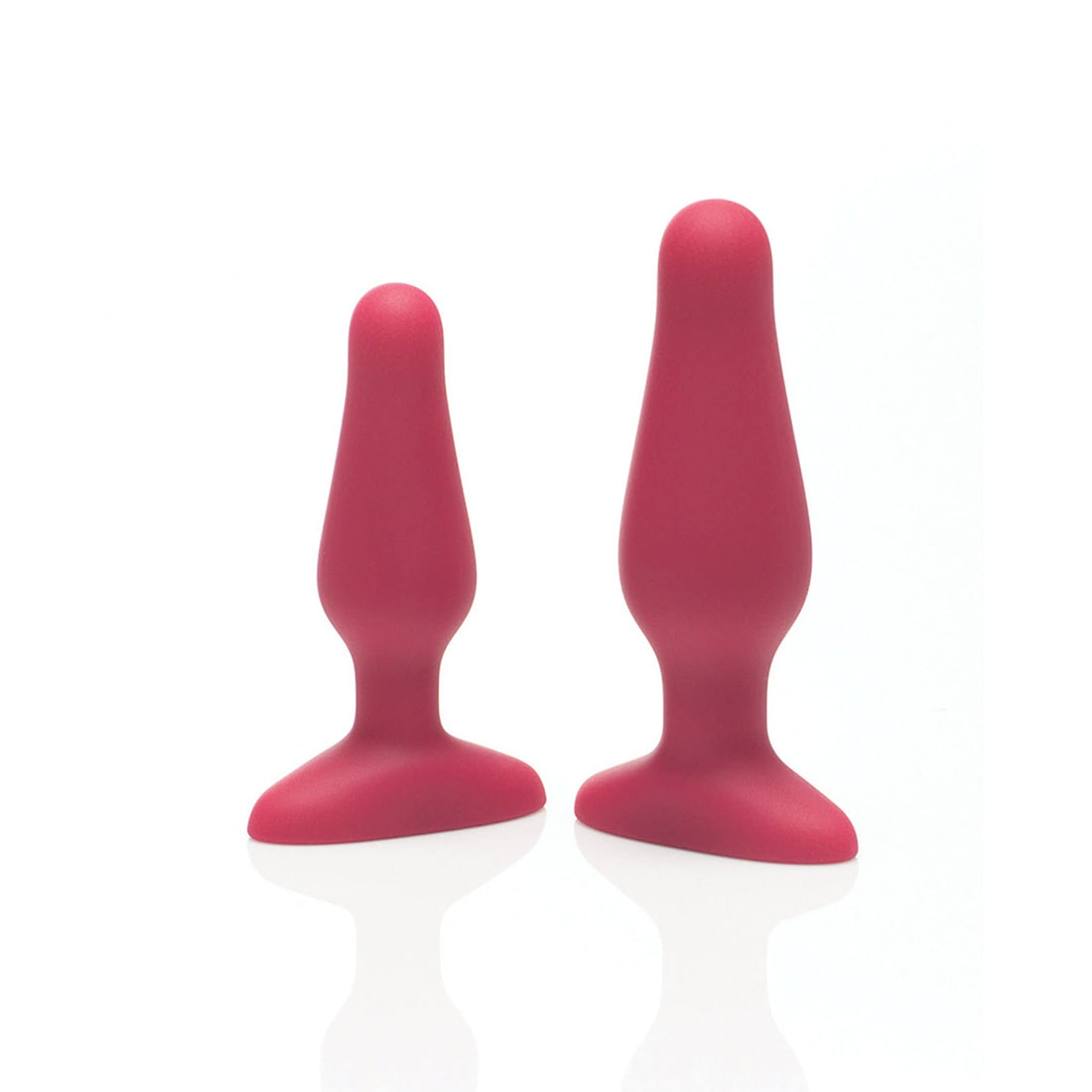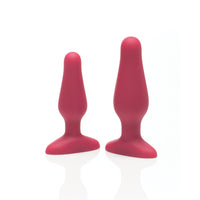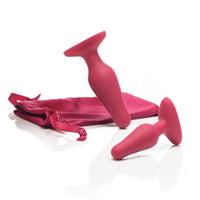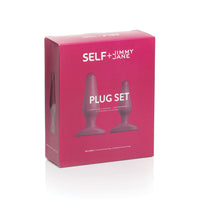 Description
Specifications
SELF + JimmyJane's Plug Set is perfect for beginners and aficionados alike. The ergonomic shape and soft, flexible tips comfortably follow the shape of your body. Expertly designed for ease of insertion and removal, our hygienic silicone Plug Set will be a staple in your rotation and a must-have addition to your self-care routine.
Flexible Design — Bendable for comfort


Perfect For Beginners — Smooth, comfortable tips with easy-to-remove bases


Used by men, women and couples


High-Quality Materials — Made from hygienic silicone


Waterproof — Fully submersible, bath-friendly and easy to clean
Read more:
How to have a Prostate Orgasm?
How to make Anal Sex less painful?
Size
Small Plug
Length: 3.3 in. (8.5 cm)
Width: 2 in. (5.1 cm)
Depth: 1 in. (2.5 cm)
Insertable Length: 2.8 in. (7.1 cm)
Insertable Diameter: 1 in. (2.5 cm)
Medium Plug
Length: 3.9 in. (10 cm)
Width: 2 in. (5.1 cm)
Depth: 1.2 in. (3 cm)
Insertable Length: 3.3 in. (8.4 cm)
Insertable Width: 1.2 in. (3 cm)
Material
Usage Instructions
Insert slowly and carefully. If you are a beginner, start with the smaller sized plug and insert with our SELF + JimmyJane Water-Based Lubricant. Removal is simple with the easy and wide silicone base.
Cleaning
Spray SELF+Jimmyjane Antibacterial Cleaner on the massager before use. Wipe with a clean, dry cloth and let it air dry. Repeat after use and store in a cool, dry place.
Warnings
This set is not a toy. If you experience any pain or discomfort, discontinue use and immediately consult a physician. If you have a pacemaker or are pregnant, please consult your doctor before using this product. Prior to use, read all warnings and follow directions provided. Keep out of reach of children. Choking Hazard. Small Parts. — Not for children under 3 years or any individuals who have a tendency to place inedible objects in their mouths.